Our goal is to provide our clients with management solutions that help their properties operate smoothly, and increase desirability and investment value. Our property owners depend on us to help them achieve their goals of property performance and profitability. Whether your properties are apartments, single-family homes, or duplexes, our company ensures that your property is well managed to attract and retain the right tenants 100% of our Entire Team is Fair Housing trained and Certified.
Yvonne - Broker and General Manager
Yvonne is Licensed Real Estate Broker and Notary Public with over 16 years in the Real Estate Industry with a specialty in property management. Currently oversees the management of over 350 doors which includes staying on top of the newest laws and protecting the interests of her owners as her top priority. She also sits on the Planning Commission for the City of Whittier & CAPC Board of Directors - a local nonprofit in Whittier that has been helping young adults with disabilities transition into mainstream living for over 27 years.
yvonne@superiormgmt.com
Gabriela Ruiz - Property Manager
Gabriela Ruiz , a native Southern California resident, is a graduate of California State University of Long Beach (CSULB) where she received her Bachelors in Business Administration and an Associate's Degree in Fashion Merchandising from Brooks College of Long Beach. She has the skills and knowledge to successfully act as a Property Manager for Superior. She happily collects rents, makes sure that all the service needs are met for all properties, and is not afraid of evicting! When she's not working she spends her personal time with family and friends, and listening to jazz music.
gabby@superiormgmt.com
Wendy Guerrero - Property Manager
Wendy has extensive expertise and 12 years of professional property management experience. She is always keen to learn new industry responsibilities that will help her handle the hurdles of property management and tenants. She studied at the Universidad de Guadalajara in Mexico and speaks Spanish fluently. She is a Whittier local who spends her free time with family and friends. She also enjoys taking long motorcycle rides with her husband.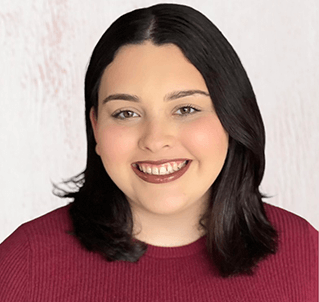 Savannah Contreras - Assistant Property Manager
Savannah is an assistant property manager at Superior Management. She first joined the Superior team in 2019 and has worked on numerous projects since. Currently, she manages property listings and rental applications for prospective tenants. She specializes in finding the most qualified tenants for our owners. Savannah aspires to learn as much property management as possible; this includes the day-to-day business, accounting, and managing maintenance. In her free time, she loves hanging out with her friends and listening to Taylor Swift.
Rose Fuentes - Trust Accountant
Rose's 20 years of accounting and business experience from running general construction companies allows her to fill a position of responsibility at Superior as a Trust Accountant, in charge of Accounting and Owner Services. It enables her to make informed rational decisions and exert a positive influence on our landlords, tenants, vendors & associates. Rose is a devoted wife and mother. She enjoys home improvement, gardening, and reading books. She strives to make a difference, be a role model, and be a productive contributor to the company.
rose@superiormgmt.com
Kyle Aragon - Onsite Manager
Kyle is a native Southern California resident, who lived in Nebraska to attend The University Of Nebraska - Lincoln, where he studied Communication & Global Leadership. Kyle currently works locally in Riverside as a mortgage consultant, helping families get into their dream homes. He is the Onsite Manager of a 20-unit townhome complex and enjoys striving to keep the property in perfect condition for our tenants while being there to help with anything they may need.
Jessica Gonzalez - Maintenance Coordinator
Jessica joined Superior Management in 2019 with 15 years of administration and customer service experience. Her extensive background and knowledge give her the ability to communicate with our vendors, manage maintenance requests, and connect with our tenants. As of recently, Jessica has become a licensed Notary Public. She is currently attending Bible College at Freedom Christian Center. She is a devoted military wife and mother. Jessica is a competitive CrossFit athlete/coach who enjoys hot yoga and is the co-owner of Freedom Strength and Conditioning gym.
Leslie Garcia – Owner Services
Leslie Garcia oversees Owner services at Superior Management and is in charge of accounting for Single-family and Multi-family properties. Leslie has over 14 years of experience working in Customer Service, which makes her highly qualified. She is a devoted wife and mother who enjoys being indoors and spending quality time with her family.
Highly Skilled Property Managers & Brokers